Hello friends old and new! Tri Angles is a wandering storyteller and creator.

With 50+ releases across several projects over the last 9 years, I am trying to find a more direct and sustainable way to cover basic expenses with art, so that I can plan and grow the creative process at an accelerated and sustainable pace. This service is a test to see if my prolific output can be matched with a means to power the dream.

All audio will continue to be offered freely beyond this small cost, as I feel that the free access to art is one of the core of my ideals. However, this world we find ourselves in has many financial barriers, and I am seeking a way for my journey to fulfill some of my meager worldy needs. Roof. Food. Gear upkeep. Vessel maintenance, both mechanical and biological. I think that this may serve as an additional, better long-term solution that provides much deeper value to us both.

Subscription can unlock a number of exclusive options and additions to the story. For now, subscriptions immediately include:

- all future Tri Angles releases, via download or streaming
- all previous Tri Angles releases, via download or streaming
- exclusive, subscriber-only content

additional offerings include:

- exclusive, unreleased tracks. sounds pour out of my world, and i record and produce so much that there is an overflow. You will have access to multiple levels of further works.
- field recordings, sampler instruments, and sample packs. I create custom instruments and foley from my worldy experiences and digital creations. With each release I prepare a selection to aid in further audio manifestation.
- discounted merchandise as it arrives. much is planned and much will pass through this window.
- additional digital art. audio and visual generations and stories of all kinds.

This is my passion and I thank you always for helping to support the dream. Know that you are playing a powerful role in crafting this continuing story.

Love and well wishes.
▵
Here's what you get:
All the new music I make

streaming instantly on your mobile device via the free Bandcamp app, and also available as a high-quality download.*

Access to subscriber-exclusive messages:

These back-catalog and subscriber-only releases:
A 20% discount on all my merchandise.
The satisfaction of knowing you're supporting me in a sustainable way.
You're a subscriber
Thank you!
* Downloads are DRM-free and available in MP3, FLAC and
more
.
Tri Angles
Nashville, Tennessee
digital ascetic;
dirt, stars, and dreams.

▵
Latest Release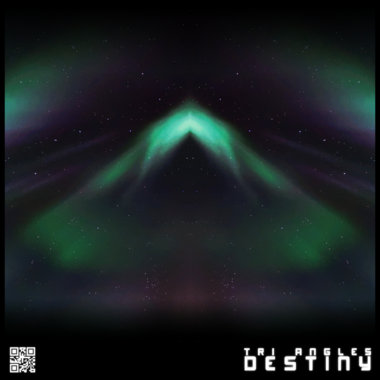 DESTINY